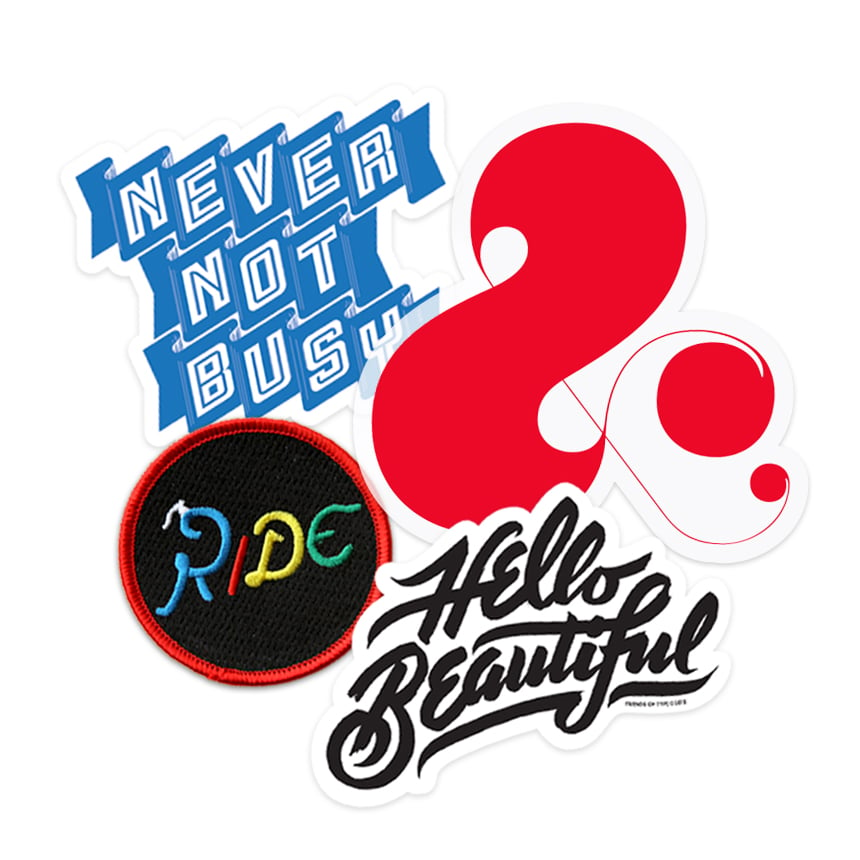 $

5.00
Now available - Friends of Type's first Sticker and Patch set. The set includes 3 die-cut vinyl stickers and an embroidered patch.
For additional info please see below:
Never not busy: 4"x3.25" blue ink printed on white vinyl
Ampersand: 4"x4" red printed on transparent vinyl
Ride: 2.5" embroidered patch
Hello Beautiful: 4" x 2" black in printed on white vinyl
Will be back in stock in January!